Give Online
---
"Thanks be to God for his inexpressible gift!"
II Corinthians 9:15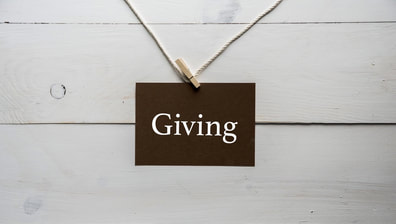 The greatest gift that has ever been given is our Lord, Jesus Christ. John 3:16 tells us, "For God so loved the world, that he gave his only Son...." The sacrificial giving of our Lord is an incredible work of grace, but did you know that He also calls us to participate in a similar way? II Corinthians 8-9 encourages us to "excel in this act of grace also" (II Cor. 8:7, ESV). Generous and cheerful giving is a natural fruit of a heart won by God's amazing grace. Therefore, when we experience the Giver, we naturally want to give of our time, talents, and treasures to advance the work of the gospel of Jesus Christ. We give, not reluctantly or out of compulsion, but cheerfully out of what He has blessed us with because He first gave to us!

Thank you for your interest and desire to give to the ministry of CBF! We would like to inform you that we are in the process of transitioning to a new giving platform. Coming this January 2018, we will begin to shift over to a new giving platform that will make your online giving experience a little easier. Thank you for your patience throughout this transition period!

If you have any questions, feel free to contact us at 336-449-5900 or email us at pastorrandykidd@gmail.com!
---